Lauderhill Lock-Out Service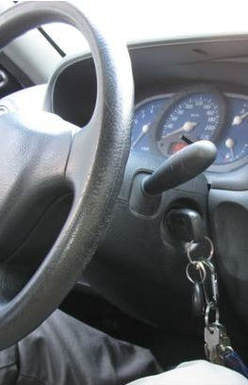 Even if you own a newer car it's still possible to lock yourself out of it. You may have forgotten the unlock code for your car or not have a phone application that opens the lock remotely.
It could be this or it could be that. At Lauderhill Towing Company, we provide lockout services that will help you get back inside your vehicle in no time. Our well trained staff is equipped with the latest tools and techniques to safely open your car door.
We understand how frustrating it can be when you are stranded outside of your car, so our technicians respond quickly and get to you as soon as possible. We have extensive knowledge about different makes and models of cars, so you can trust that your car will be in safe hands when you call our lockout service.
We strive to provide an efficient and cost-effective solution to your needs. We also use specialized equipment that ensures the safety of both yourself and your vehicle during the lockout service process. The lockout services we provide in Lauderhill, FL are fast, effective and affordable so you can rest assured knowing that when you call our team, your needs will be taken care of in the quickest way possible. 
If you ever find yourself in a lockout situation, know that Lauderhill Towing Company is here to help get you back inside your car with ease. Call us today at (754) 253-3960 for more information.
We also offer other services including fuel delivery, jumpstart services, winching services and more.

How Does Our Lockout Service Work?
First, you will need to convince us that you're the rightful owner of the vehicle. Whatever documentation you have that proves this will do. 
Next, one of our locksmiths will get you back into your car using some modern methods (none of which involve coathangers).
After that you're good to go. Once we're on site the whole job can be done in a matter of minutes. Lauderhill Towing Company will have you back inside your car with no damage done and without breaking the bank. 
So if you find yourself locked out of your vehicle, there's no need to worry. Just give us a call and we'll get you back in your car fast, securely and affordably. We look forward to helping you.
Lockout Service For New Cars and Old Ones
Today's cars come with so many gadgets and gizmos that locking the keys inside normally isn't a problem. Still, if it DOES happen, we can help. This same goes for if you own an earlier model vehicle. We have a wide range of tools and techniques for unlocking cars and getting you back on the road. So no matter how new or old your car is, give us a call when you're locked out and we'll get you back in quickly and safely. 
Our team of experienced locksmiths will provide fast and reliable lockout services at an affordable price. So if you ever find yourself locked out of your car, don't hesitate to contact us and let us help get you back inside. 
Lauderhill Towing Company can assist you with all of your lockout needs. Don't grab a rock and break the window–call us instead by dialing (754) 253-3960.