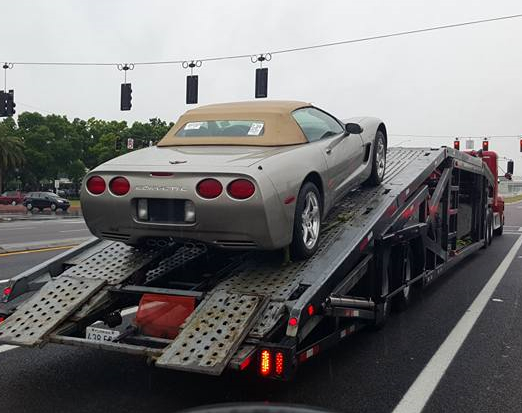 The traffic report for Lauderhill, Florida usually sounds like this: "All lanes on I-95 northbound at Lauderhill are closed because of a multi-vehicle accident. It will probably be cleared in two hours. Find another way to get where you're going."
While no one wants to be in a traffic accident, if you are caught in one, you may need the services of a tow truck. Lauderhill has many tow companies available to help get your vehicle off the highway. However, cost could be a primary concern for you at this time.
Lauderhill Towing Company is the best towing company in Lauderhill because we're cheap without sacrificing quality. We're available 24/7 to tow your car wherever you need it to go, and our rates are unbeatable. AAA members and seniors get additional discounts when they use our services.
Don't be stranded on the side of the road in what could potentially be a dangerous situation. Call Lauderhill Towing Company at (754) 253-3960 for fast, friendly, reliable, and most importantly cheap towing service in Lauderhill, FL so you won't have anything else to worry about except getting back home safely.
What Services Do You Offer?
Lauderhill Towing Company offers comprehensive towing and wrecker services 24/7. We can tow your vehicle to any location in Broward County, including flatbed towing, wheel-lift towing, and winching services. In addition, we provide jump starts, fuel delivery, and tire changes.
If you need help, don't hesitate to call us. We'll do whatever we can to get you back on the road quickly if you're stranded, or tow your vehicle to a repair shop or body shop of your choice if it needs repairs. If you need to leave your vehicle in storage for an extended period of time, we can also tow it there for you.
Our Pricing System
Many towing businesses in Lauderhill charge according to how many miles they travel. The average cost per mile is $7.50, but it could be more or less depending on the company's operating costs.
At Lauderhill Towing Company, we always charge less than our Broward County competitors. We think it's wrong to overcharge customers, so we set our rates fairly and competitively. With your disabled vehicle, you have enough to worry about–we're not going to add insult to injury by taking advantage of you financially.
We don't agree with other towing companies that charge extra for after-hours service. Whether you call us at 2 pm or 2 am, our rates stay the same. We're here to help you, not take advantage of your situation. That's our commitment to all of our customers.
What Areas Do You Cover?
Lauderhill Towing Company provides service to all of Broward County, including the cities of Deerfield Beach, Fort Lauderdale, Hollywood, Pompano Beach, and Coral Springs. We're available 24 hours a day, seven days a week to provide the assistance you need.
If you're stranded on the side of the road in Broward County, give us a call and we'll be there to help. We're the only towing company you need to know.
What Should I Do If My Car Breaks Down?
In the event that your vehicle becomes disabled, take the following steps: 
If possible, move it to the side of the road.

Turn on your hazard lights as a warning to other drivers.

Lastly, call Lauderhill Towing Company for help.
We'll dispatch a tow truck to your location as quickly as possible, and we'll take care of everything from there. We'll tow your vehicle to the repair shop or body shop of your choice, or we can tow it to a storage facility if necessary.
Lauderhill Towing Company is here to help you with all your towing and wrecker service needs. Call us when you need us at (754) 253-3960.