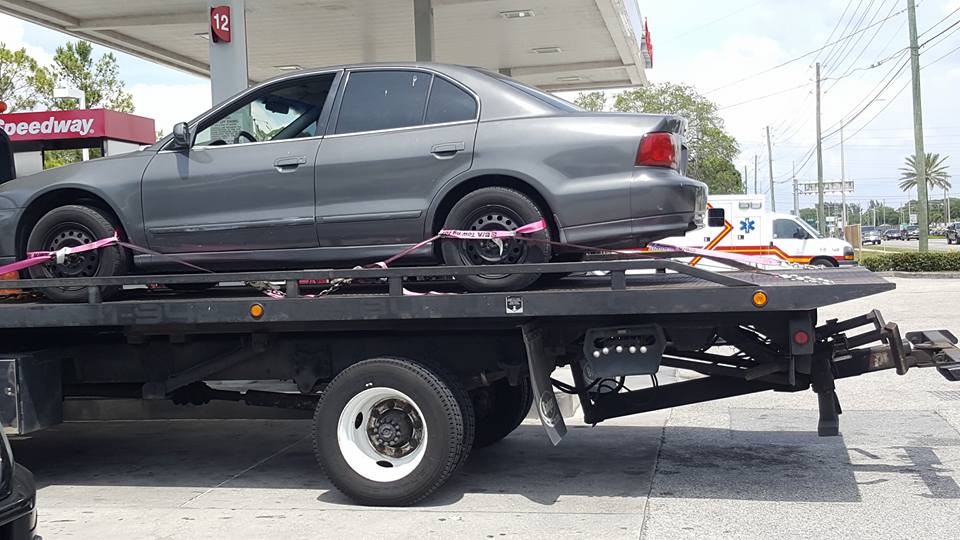 Lauderhill Towing Company is the only towing service you'll need. We're available 24/7 and always ready to help with your car, truck, motorcycle, SUV, or any other vehicle that needs some assistance.
We're the towing service you can always count on, no matter what time it is or how difficult the task may be. We take pride in being available when our customers need us most and giving them the best possible service. So next time you find yourself in a bind, don't hesitate to give us a call at (754) 253-3960 – we'll help get you back on track fast and hassle-free.
Our Past
Lauderhill Towing Company is a Broward County institution with over 20 years of combined experience in the towing industry. Our crew has been on and off the road, helping people like you out of some tight spots. We've got the tools and the talent to make good things out of bad.
We're a family-style business, and we take pride in our work. We know that when you need us, you need us bad – and we never let our customers down. We're here for you 24 hours a day, seven days a week, 365 days a year.
No matter what time of day or night, we'll be there for you if you need towing services. We have a fleet of tow trucks ready to go, so we can handle any situation. Whether you've got a broken-down car on the side of the road or your boat has run aground, we're the team to call.
We're also one of the most affordable towing companies in Broward County. We never overcharge our customers, and we always work within their budget. We understand that when something goes wrong, chances are you're not in a position to spend a lot of money. We offer competitive rates and discounts for senior citizens and military members.
So if you're looking for reliable, affordable towing services in Broward County, look no further than Lauderhill Towing Company. We'll take care of you every step – from tow truck to trailer.
Our Present
There's no more exemplary towing service in south Florida than Lauderhill Towing Company. Aside from towing privately owned vehicles, we can also haul heavy-duty equipment with our integrated tow trucks. We've gotten calls from all over the area to help with various transportation needs.
Lauderhill Towing Company is equipped to handle any job, big or small. We've towed boats, RVs, trailers, and construction equipment. No job is too big or too small for our team of tow truck operators.
If you need a tow, contact Lauderhill Towing Company.
The Mission
Our mission is to provide motorists in Broward County with reliable and affordable car towing and roadside assistance services. We offer 24/7 emergency service, so we're always here when you need us.
The Vision
We see ourselves as the area's most trusted source for towing, repairs, and roadside assistance. We aim for you, the driver, to look up our contact number whenever you need help on the road.
Lauderhill Towing Company is easy to reach by dialing (754) 253-3960.