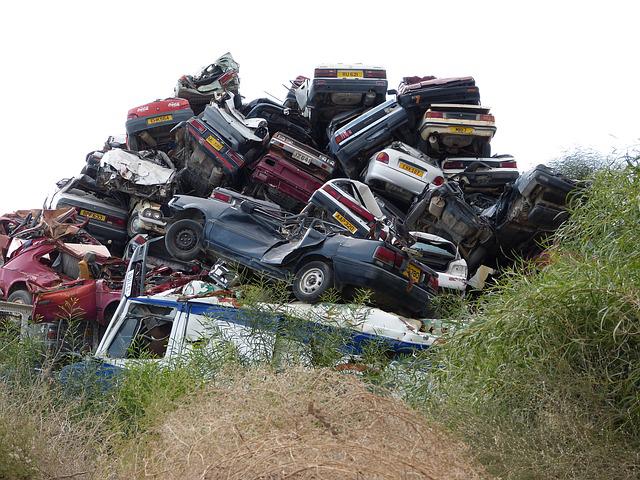 Auto wrecking and auto towing are often used as if both mean the same thing. But there is a difference between the two.
Auto wreckers are normally called to accident sites to get vehicles back on their wheels and towed to a service garage or lot. These same wreckers will also clean up the mess–broken glass and other pieces of the vehicle.
Lauderhill Towing Company auto wrecker services provide skilled, cost-effective wreckage removal and transport services. Our highly trained technicians can remove your damaged car or truck quickly and safely without damaging the surrounding areas.
We use specialized equipment to ensure that your vehicle is removed as quickly and safely as possible. We also use state-of-the-art hydraulic tools to manage the most difficult tasks with ease. We are licensed and insured to protect you from any potential losses that may occur during the wreckage removal process.
Whether your vehicle is stuck off-road or has been damaged in a collision, Lauderhill Towing Company can help. Our experienced technicians will remove the vehicle and get it ready for transport quickly and safely. Contact us today at (754) 253-3960 for quality auto wrecker assistance in Lauderhill, FL.
Helping Broward County Motorists Day and Night
Being in a car accident is jolly nerve-wracking. Our drivers understand that, and they take the extra step to make sure that you feel secure while on-site. At Lauderhill Towing Company, we are dedicated to providing you with the best auto wrecker services in Broward County 24 hours a day, 7 days a week. Contact us for fast and reliable assistance. 
What Does A Wrecker Look Like?
Wreckers are tow trucks that have been outfitted with additional features for their specific job duties. Some wreckers come equipped with a large boom crane on a flatbed, and since they are larger vehicles overall, some wrecker drivers can also make roadside repairs to broken down vehicles.
"Wrecker service" by definition means any person or corporation in the business of removing, towing, and/or stowing wrecked vehicles.
Lauderhill Towing Company has a wrecker service that is second to none. Our wrecker service is designed to quickly and efficiently remove any vehicle from an accident site. We understand the importance of clearing the road as soon as possible, so you can rest assured that our wrecker service will get the job done.
Is Your Wrecker Service Expensive?
Our wrecker service is budget-friendly and offers AAA members, military personnel, and seniors discounts. Also, we allow various payment methods like credit cards and cash.
You won't have a hard time coming up with the cash for our wrecker service, because we have a plan for just about every budget. If you have questions about our services feel free to reach out to us–we would love to chat.
How Do You Do It?
As soon as you call us, one of our wreckers will arrive at the scene. Our driver will then assess the situation and give you a free quote. After you have agreed to the price, our driver will begin removing your vehicle from the accident site.
We will remove your vehicle and take it to our impound lot for storage. If you have any trouble or need help, please contact us immediately, and we'll be glad to assist you further.
Call Lauderhill Towing Company for more information by dialing (754) 253-3960.